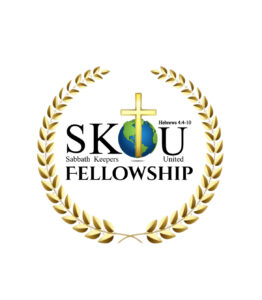 SABBATH KEEPERS UNITED FELLOWSHIP

Greetings Sabbath Keepers,
We have set up a Double Good virtual fundraiser! It's 100% contactless, we keep 50% of the profit and the product ships directly to your supporters.
We'll each create a Pop-Up Store and sell Double Good ultra-premium popcorn! Prices for Signature Bags (5 cups each) start at $9, and Curated Collections at $26. The popcorn is delicious and award-winning!
Our fundraiser begins on February 24 and goes until February 28.
Before the fundraiser begins:
1. Download the Double Good app
2. Enter our Event Code
ZDFVEI
in the app
3. Create your Pop-Up Store
4. SHARE SHARE SHARE! via text, email, social media…. family/friends/coworkers

Please use this italic description in your pop-up store to let everyone know about the organization.
Sabbath Keepers United Fellowship is a Chicago based 501c3 organization serving families across the city of Chicago.
Led by Bishop Sherman J. Butler Sr. , our goal is to unite Sabbath Keeping Churches and develop a greater understanding of our ministries. Our mission is to establish a SKUF hospital,
nursing home, and housing for low-income residents. To establish a center for learning and development, and Bible institute. Our vision is to bring more people and churches into the knowledge of the sabbath.
Fundraiser BONUS!
Sell $300 = Waved convocation fee.
Sell $600 – $900 = Waved convocation fee, small SKUF swag bag
Sell $1200 – $1500 = Waved convocation fee, large SKUF swag bag
Sell $1600 = Waved convocatiOn fee, large SKUF swag bag, 1 night stay at the hotel where the convocation is being held.
The Double Good app is available for free on iOS and Android.
Sabbath Keepers United Fellowship | sabbathkeepersunitedfellowship@gmail.com